We pledged our Reading and Writing Resolutions for 2020!  Thank you Pam Ebel for hosting!!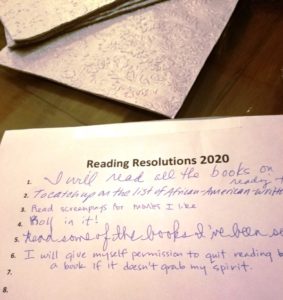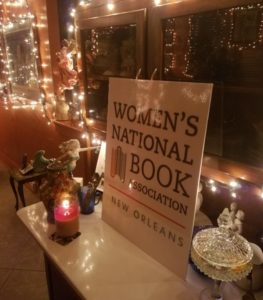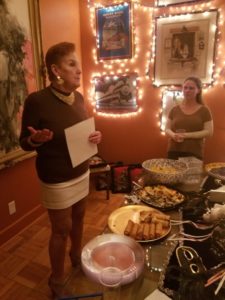 WNBA members and friends attended a screening of Little Women just days after its opening in late December. Afterwards the group engaged in a lively discussion led by member Anne Boyd Rioux—University of New Orleans professor, scholar, and author of, among other books, Meg, Jo, Beth, Amy: The Story of Little Women and Why It Still Matters.  The discussion touched on the film's ambiguous ending, feminism, casting, costuming, chronology, and more!   We are so grateful to Anne Boyd Rioux. Please check out her book if you haven't already. We had such a great time that we hope to host another movie event, perhaps for the upcoming Emma. Stay tuned!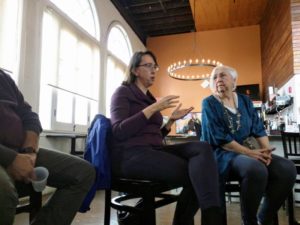 Coming Up:  Friday, January 10, 6 – 8 PM: King Cake Party/ Annual Social
We'll be asking for RSVPs and then give the address for the party, which will be at the residence of Board Member Pam Ebel.
Our annual Holiday Book Drive will benefit the New Orleans Chapter of GiGi's Playhouse, a non-profit resource center for the Down Syndrome community. Slated to open in Spring 2020, GiGi's Playhouse New Orleans will offer educational, physical fitness and life skills programs free-of-charge. They've provided us with a list of both proprietary and general access literacy materials for their programs; the materials cover all ages. The list will be sent out separately in a few days with more information on how to participate in this special Book Drive.