The Louisiana Endowment for the Humanities, along with Gov. John Bel Edwards, is proud to announce Louisiana's newest Poet Laureate, Alison Pelegrin. Following Mona Lisa Saloy's successful tenure as Poet Laureate from 2021 through August 13 of this year, Pelegrin will assume the post beginning August 14 and serve for two years.  We are very proud that both Alison and Mona Lisa are WNBA-NOLA members!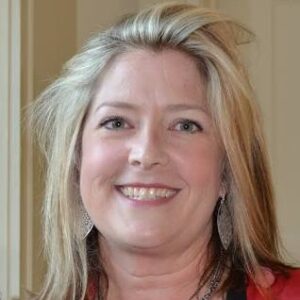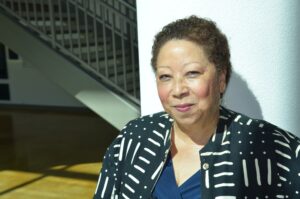 "The Poet Laureate acts as Louisiana's literary ambassador, and Alison's long record of teaching, sharing, and producing poetry that engages readers makes her a perfect fit as the preeminent poet of our state," said Governor John Bel Edwards. "Her work is both beautifully crafted and appeals to a broad range of readers, and it will undoubtedly help elevate poetry in the public consciousness.  She has been celebrated both statewide and nationally for good reason. Congratulations to Alison on this well-deserved honor."
Pelegrin, a Covington resident, is Writer-in-Residence at Southeastern Louisiana University and the author of Our Lady of Bewilderment (LSU Press, 2022), Waterlines (LSU Press, 2016), Hurricane Party (University of Akron Press, 2011), and Big Muddy River of Stars (University of Akron Press, 2007), which was the winner of the 2006 Akron Poetry Prize. Her chapbook Our Lady of the Flood won the Diode 2018 chapbook prize and an Eric Hoffer Award.
Pelegrin is the recipient of a literature fellowship from the National Endowment for the Arts and an ATLAS Grant from the Louisiana Board of Regents. Her work has appeared in Bennington Review, The Southern Review,  and Ninth Letter, and as printable broadsides at Broadsided.