Ellen Hart and Marcie Rendon are the recipients of the 2018 Pinckley Prizes for Crime Fiction, named to honor the memory of Diana Pinckley. The prizes will be presented October 6, 2018 at The George and Joyce Wein New Orleans Jazz and Heritage Center, 1225 N. Rampart St., New Orleans. The Pinckley Prizes partner with the Women's National Book Association of New Orleans, of which Diana Pinckley was a founding member.  http://pinckleyprizes.org/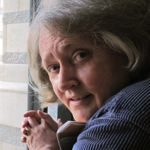 Ellen Hart is the winner of the Pinckley Prize for Distinguished Body of Work. Hart is the author of 32 novels in two series, one begun in 1989 and featuring Jane Lawless, a lesbian restaurateur and her best friend, Cordelia Thorne. She is also the author of the Sophie Greenway series. Hart's novels deal with LGBT issues and have received six prestigious Lambda Literary Awards. In 2017, she was named a Grand Master by the Mystery Writers of America, its highest honor; she is the first LGBT writer to achieve this recognition. Hart lives in Eden Prairie, Minn.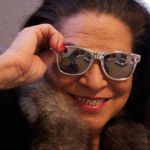 Minneapolis resident Marcie Rendon wins the Pinckley Prize for Debut Novel for her book Murder on the Red River, published by Cinco Puntos Press. An enrolled member of the White Earth Nation, Rendon is a playwright, poet, and freelance writer. She has published four nonfiction children's books; two are Pow Wow Summer and Farmer's Market: Families Working Together. Rendon is a community arts activist who supports other native artists/writers/creators in pursuing their art.